The File Encryption Software
Home > Support > How to > How can I protect my folder with password?
There are several different methods how to protect folder from prying eyes. With passwod or not.
And there are two different categories of software providing solution for this problem: folder password protection with encryption and password protection of folder without any encryption.
The second kind of software uses special drivers hiding folders or protecting folders by password. But it is very ease to bypass this protection by connecting HDD to another computer as secondary hard drive. In this case these drivers will not be loaded and the folder password protection will not work!
The first type of software uses real encryption to protect contents of folder by password. In this case the content of password protected files cannot be read under any conditions.
Password protection of folder with NTFS

It is easy to use native NTFS protection. All you need is to set "Encrypt contents to secure data" flag.
The folder will be protected by password, but actually, the password will not be asked every time when you access the folder. Windows generates special encryption keys to password protect files and these keys are linked to the log on password. So, you need to provide your password just once.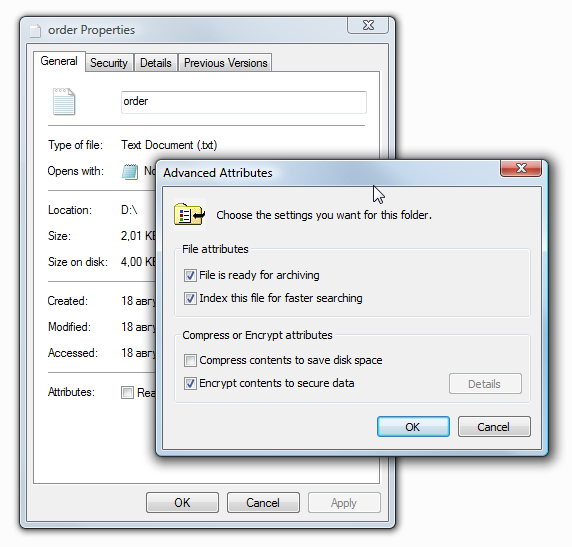 How can be folder protected by password with AEP PRO

AEP PRO can protect folder with password. But it uses another approach. It encrypt contents of every file in the folder and its subfolders.
Advanced Encryption Package Professional adds new commands to the Windows Explorer and you can password protect your folder from the context menu of Windows Explorer.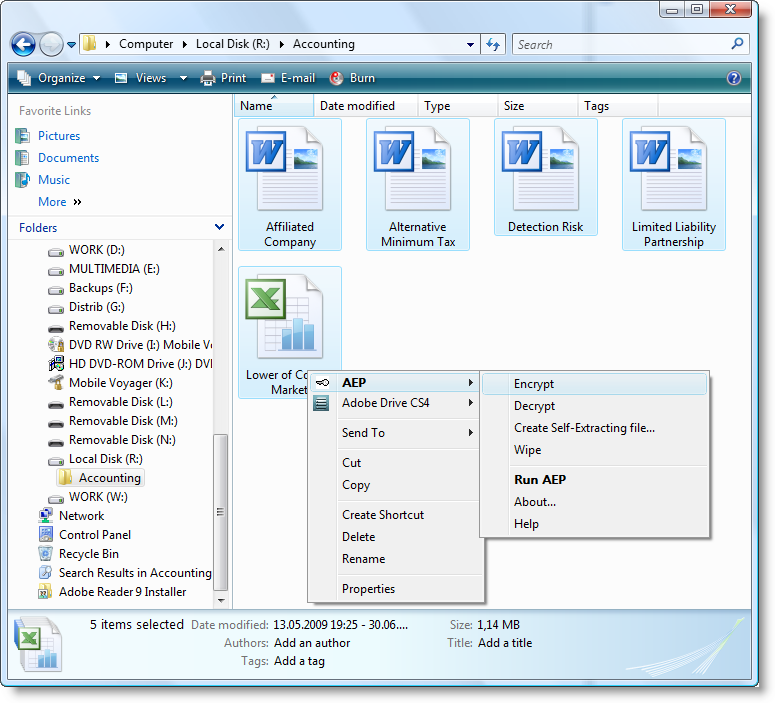 Complete protection offer
Self Defence Package
3 product bundle (CD Encryption + USB Encryption + File Encryption + Drive Encryption) at a special price
Compatilbe with Windows 10
"Compatible with Windows® 10" software

Advanced Encryption Package has been tested to meet all of the technical requirements to be Compatible with Windows® 10.
Great tool to help make things just a little easier
Advanced Encryption Package Professional is a tool that can ease some of the pain of working with encrypted messages and files.


SnapFiles has awarded AEP PRO by VERY GOOD award!