The File Encryption Software
Home > Online Order > Special Summer's Offer
Limited summer 2010's offer for Advanced Encryption Package Professional
Buy AEP PRO before July 15, 2010 and get discount 30%!
Only in this period, the price for AEP PRO is just $49.95 $44.95 $39.95 $34.97!
It is good idea to start protecting your sensitive documents in 2010 year with best file encryption software on the market and save money!
To get discount, please follow the steps:
Go to regular order page www.aeppro.com/order/

Click Buy Now button
On the next page type calorverano 2010 in the Coupon Code (Optional):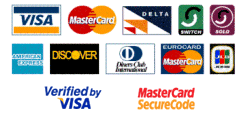 We accept wide range of payment options
Credit Cards, Bank Wire Transfer, eChecks, Purchase Orders, Direct Debit, PayPal and others.