The File Encryption Software
Home > Online Order > Renew Subscription
Renew 1-year Maintenance Subscription
This page is for registered users of Advanced Encryption Package.
On this page you can renew your subscription to free upgrades and email support.
When you first purchased your order you were given a one year subscription to download and utilize new releases and hot fixes. After your subscription expires you will still be able to download new releases and hot fixes; however, they will not work with your current license - you will be given an error.
Please log in to the My InterCrypto Account to see all your licenses.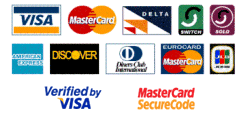 We accept wide range of payment options
Credit Cards, Bank Wire Transfer, eChecks, Purchase Orders, Direct Debit, PayPal and others.